Media-Go Facilitates Effective Teaching, Fast Learning With Its Education Solutions
Using technology to facilitate learning of students and to improve teachers' working efficiency is no doubt a leading trend in recent years. Media-Go strives to be responsive to the rapid development and growing demand for high-tech products that can be applied to educational environment. Media-Go successfully showcased their wide range of Education Solutions at Learning and Teaching Expo 2017 on 13-15 December 2017, and it received a lot of enquiries about their solutions including Interactive Display, T1V ThinkHub Collaboration System, Whiteboard Paint, Visualizer, Video Recording & Streaming System and more that can be applied to schools!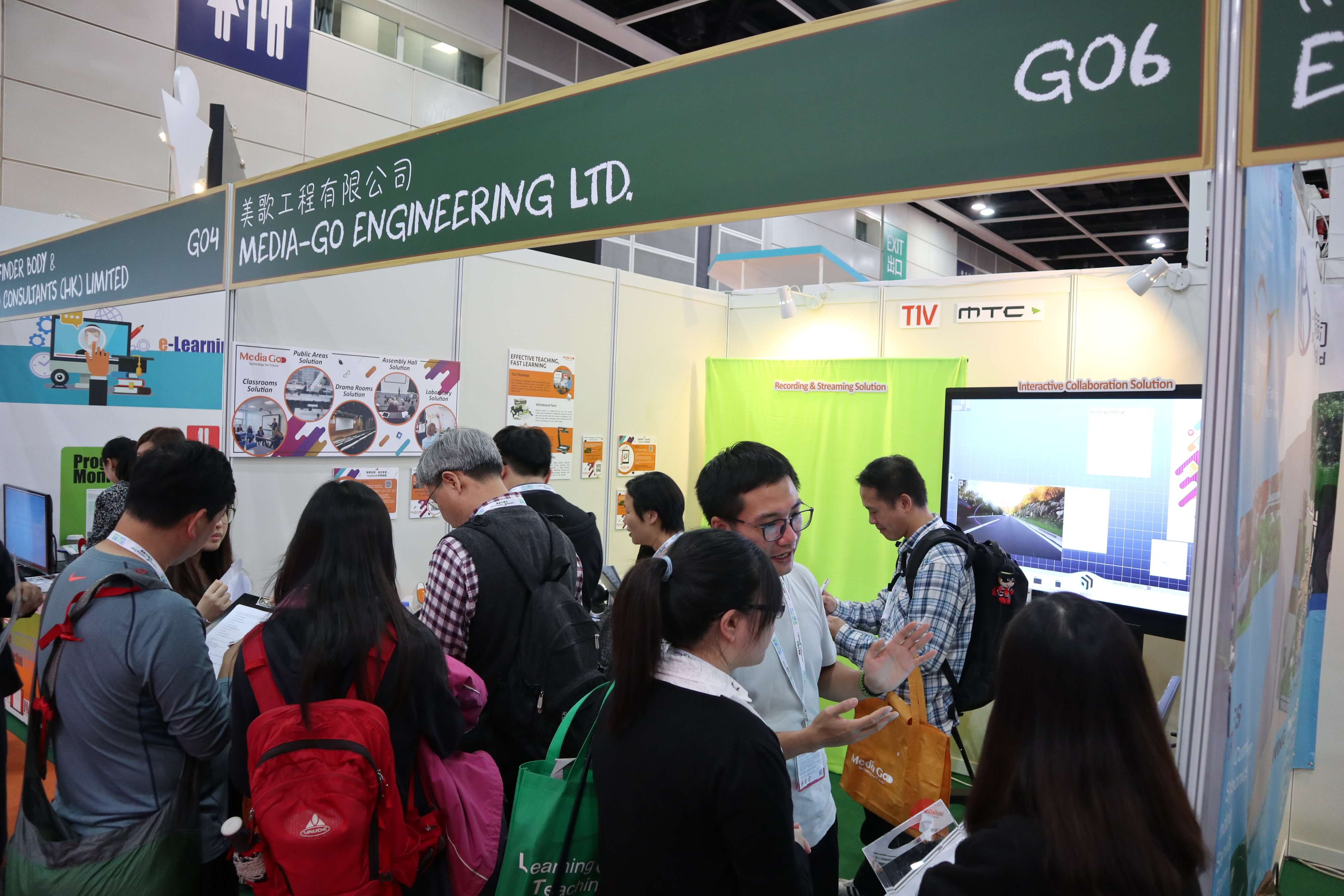 T1V ThinkHub – BYOD Collaboration Software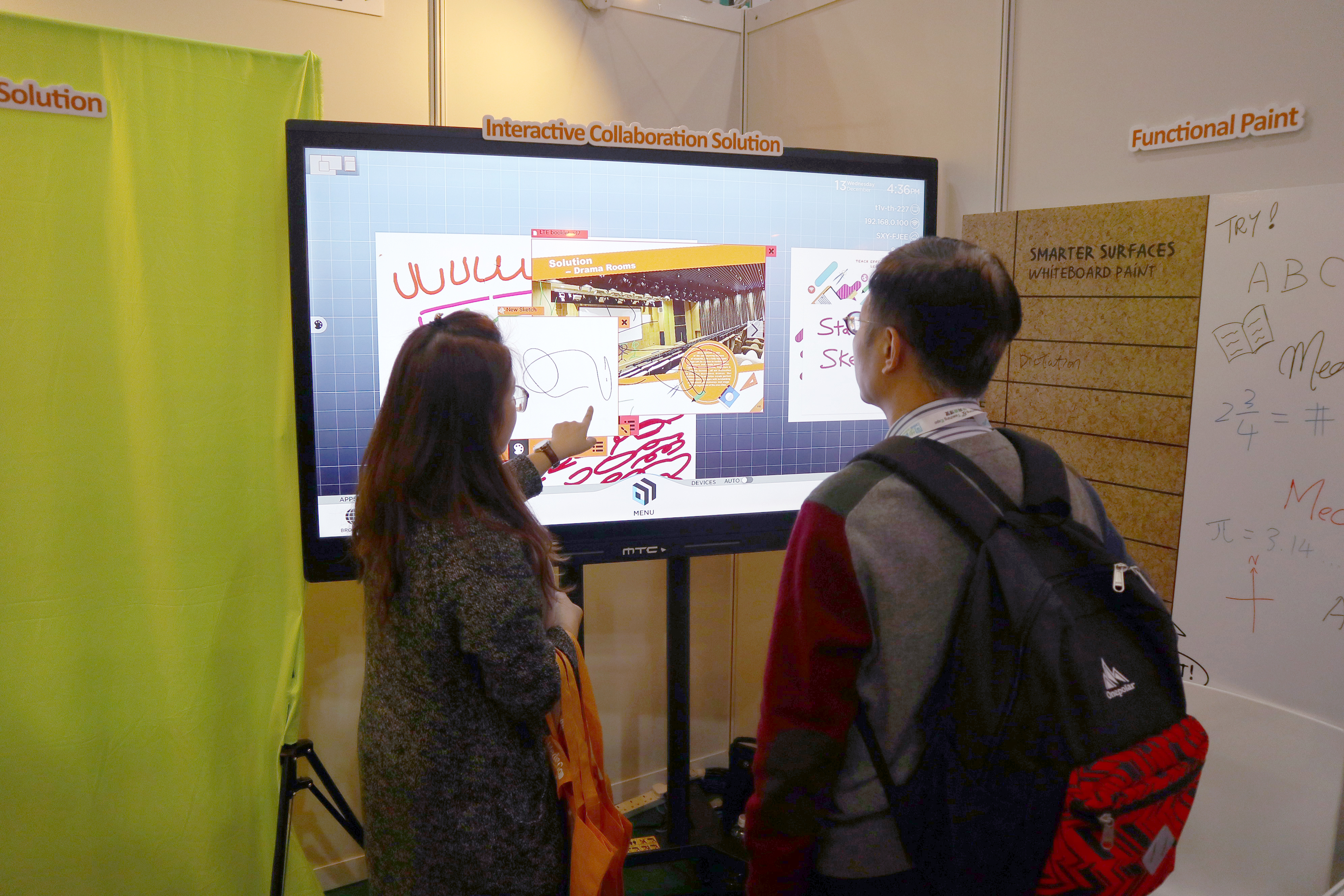 T1V ThinkHub is a digitalized, multi-touch collaboration tool that consolidates all moving pieces of teamwork. It allows students to collaborate, create, communicate, discuss & debate, do projects and presentations with each other via a digital canvas regardless of their locations. T1V ThinkHub improves the teaching experience and enhances students' learning progress.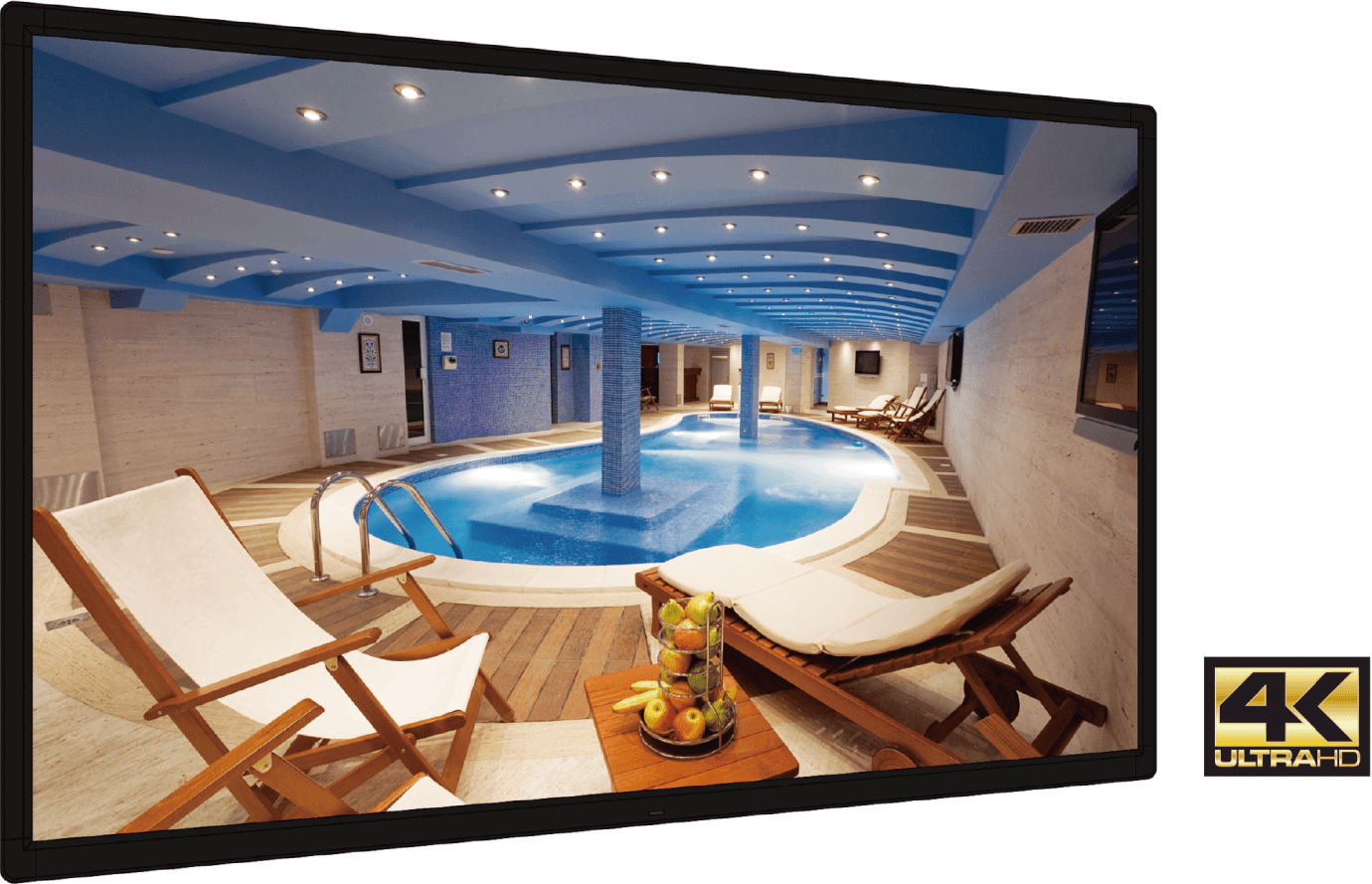 4K Interactive Touch Display manufactured by MTC adopts Projected Capacitive Touch technology (P-Cap), allowing more accurate sensitivity and operation. It helps enhance presentation experience for interactive sharing and meetings, lessons, assemblies and activities. Screen sizes in 65″, 75″, 89″ and 98" are also available. The narrow bezel design with the brilliant 4K resolution also offer a seamless and incredible viewing experience to captivate your audience even further. It perfectly works with T1V ThinkHub that it provides a spacious digital canvas for easy collaboration.
Whiteboard Paint – Smarter Surfaces
"Smarter Surfaces" is a coating that can turn any smooth surface into a whiteboard or chalkboard. Teachers or students can use the walls and anywhere with this coating to write, draw and share ideas, providing a flexible space for facilitating communications and bringing out more creative ideas. Everywhere can be a collaborative whiteboard with this magical paint. Overwhelming interests from visitors in this user-friendly paint were received! Media-Go was happy to help them create a truly free space for students to draw anything or express any ideas.
Visualizer & Live Video Production Software
Visualizer has been the perfect tool for teaching and presentations that it turns teaching and learning to be easier than just reading books. It is user-friendly for teachers that helps visualize concepts and projects teachers' teaching materials, enabling students to understand easily. Configuring with a Live Video Production Software and relevant equipment, broadcasting of live videos can be done smoothly and backgrounds can be changed easily. It is ideal for campus TV production and a lot of visitors showed their interests in it.
The professional team of Media-Go is well-experienced to provide what solutions school operators, teachers and students require. For any advanced technology that is suitable for educational environment, just rely on Media-Go to make your campus more intelligent than ever!