Possessing more than 1,500 international patent applications and the largest, best-equipped research and development facilities in the world, AKG has spent over 65 years developing and perfecting products for live music, recording, broadcast and permanent installation. Its remarkable microphones and headphones are a synthesis of leading-edge industrial design, innovative electronics and world-class acoustics, producing some of the truest and most natural sound in the history of audio.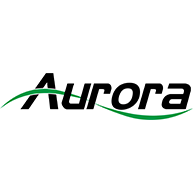 Aurora manufactures products incorporate state-of-the-art technologies that surpass typical specifications and features, from the introduction of the industry's first non-proprietary, Web-standards-based IP control systems and touch panels, to today's advanced HDBaseT™ and IPBaseT™ IP video distribution solutions for a variety of global markets, including government, education, security, hospitality, corporate, and house of worship.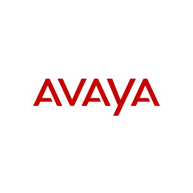 Avaya is a recognized innovator leading business communications and delivering smart global solutions and technologies for customer and team engagement, unified communications and collaboration, contact center and customer experience management, and networking. Avaya Solutions bring people together with the right information at the right time in the right context, helping to enable a higher level of engagement among customers, teams, employees and partners to improve efficiency and quickly address critical business challenges.
Barco is a global technology company that designs and develops networked visualization products for the Entertainment, Enterprise and Healthcare markets. Barco has its own facilities for Sales & Marketing, Customer Support, R&D and Manufacturing in Europe, North America and APAC. Barco is active in more than 90 countries with 3,300 employees worldwide.
Biamp has been making the best audio hardware and software for the professional AV market around the world for over 40 years. From initial DSP design to software development, from materials management to manufacturing, from in-depth testing to quality assurance, Biamp owns and manages the entire process. Biamp manufactures products designed to optimize your audio landscape.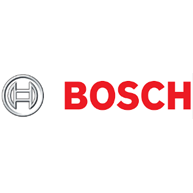 Bosch is the global supplier of choice for innovative technology for over 125 years, backed by the highest standards for service and support. Bosch's extensive product portfolio includes video surveillance, intrusion detection, fire detection and voice alarm, as well as access control and management systems. Professional audio and conferencing systems for voice, sound and music transmission complete the range.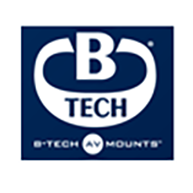 Established in 1972, B-Tech continues to invest heavily in research and development to ensure that our range of audio video mounting solutions meets all customers' requirements. All products are designed and engineered at B-Tech international head office located in central England. The international network of offices and regional stocking distributors truly enhances B-Tech Audio Video Mounts as the worldwide leader in audio video mounting solutions.
Cabletime Asia is the leading manufacturer in IPTV, Streaming, and Digital Signage by designing and building products that provide innovative media distribution systems for organizations of every kind across the world. The MediaStar suite of products has been developed to manage, communicate and display any organization's visual messages to the right people at the right time.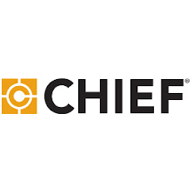 Chief has 35 years of proven excellence in the AV industry. Committed to responding to industry needs in the commercial and residential markets, Chief offers a complete line of mounts, racks and accessories for TVs, displays, projectors and the AV components.
Christie is a global visual, audio and collaboration solutions company offering diverse solutions for business, entertainment and industry.
Christie continues to break new ground as a powerhouse of innovation: leading the film-to-digital conversion, putting pixels everywhere with Christie MicroTiles® and digital displays, and bringing massive landmarks to life with projection mapping. It also provides new and exciting solutions: introducing immersive audio, advancing seamless presentation and collaboration, and opening up a new frontier with laser projection.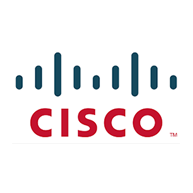 Founded in 1984, Cisco is the worldwide leader in IT that helps companies seize the opportunities of tomorrow by proving that amazing things can happen when you connect the previously unconnected. It supplies products including Analytics and Automation Software, Collaboration Systems, Conferencing System, Switches, Unified Communications, and more. Cisco shaped the future of the Internet by creating unprecedented value and opportunity for people and has become the worldwide leader in networking – transforming how people connect, communicate and collaborate.
ClearOne is a global company that designs, develops and sells conferencing, collaboration, and network streaming & signage solutions for voice and visual communications. ClearOne offers the industry's most complete audio conferencing product line. It will continue to bring together its technologies and solutions to provide the promise of AV and IT convergence on a common platform.
Crown Audio is part of HARMAN International Industries, Incorporated, a leading manufacturer of high-quality, high fidelity audio products and infotainment systems for the automotive, home and professional markets. It designs, manufactures market-leading professional audio products for recording and broadcast, musicians, cinema, touring sound, commercial sound and contracting applications.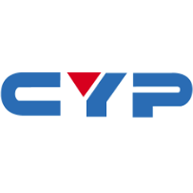 Cypress Technology, based in Taiwan, was founded in 1989, specializing in the design and manufacture of innovative AV and Multimedia products. Its products are primarily designed for signal management for Home Theatre integration, AV signal distribution within Mega Stores, video production, video picture enhancement or signal format conversion, distribution and switching.
Cypress Technology has continually over the last 20 years, developed and manufactured on an OEM/ODM basis for many internationally renowned industry leaders, whilst also developing their own CYP Brand without compromising the interest of our clients.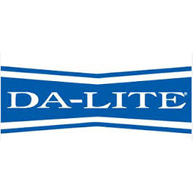 Da-Lite supplies high-quality screens and screen surfaces, and dedicates to improve surface formulations to ensure the best surface for today and future projection technology. Each Da-Lite surface is particularly formulated to preserve, enhance every pixel projected resulting in expert clarity, rich contrast, vivid color and brightness.
Founded in 1902, Draper supplies AV equipment, including projection screens, projector lifts, and videoconferencing solutions, making it possible to do more global business without as much travel. Projection screens and visual communications products have grown to be the key component of Draper's business.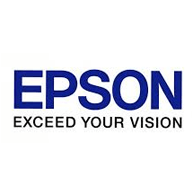 Epson's history began in 1942, it is a global imaging and innovation leader whose product lineup ranges from information related equipment (printers, scanners, and projectors), electronic devices (TFT displays, semiconductors, and quartz crystals), Point of Sales (POS) products to a wide range of Watch Movement. It is always committed to provide customers with true value in form of products and services that satisfy their needs.
JBL is an American audio electronics company founded in 1946. Their primary products are loudspeakers and associated electronics. JBL produces audio equipment for the consumer home market and also produces professional equipment for the studio, installed sound, tour sound, portable sound, and cinema markets
Kramer has been on the leading edge of Pro AV innovation for over 35 years. With hundreds of employees and partners serving thousands of customers across six continents, Kramer passionately serves Pro AV customers with innovative solutions powered by cutting-edge cloud technologies, advanced software applications and industry-leading hardware.
LG Electronics was established in 1958 and has since led the way into the advanced digital era. LG comprises four business units: Home Entertainment, Mobile Communications, Home Appliance & Air Solution, and Vehicle Components, and is one of the world's leading producers of flat panel TVs, mobile devices, air conditioners, washing machines and refrigerators.
For more than a decade, Lifesize has been at the forefront of video collaboration delivering high-quality technology designed to bring people together. It develops market-leading products that deliver easy-to-use and scalable audio, web and video conferencing. It combines an integrated, best-in-class cloud-based conferencing experience, with award-winning, easy-to-use HD camera systems and HD phones so that you can connect to anyone, anywhere.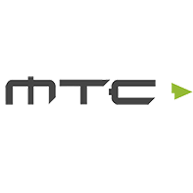 MTC's solutions are designed to empower users to impart knowledge, share insights and create effective collaboration environments, which leads to increased productivity.
MTC's collaborative interactive display, wireless presentation, lecture recording and intelligent room system solutions has been trusted and deployed across leading organizations in the education, commercial, retail and hospitality sectors globally.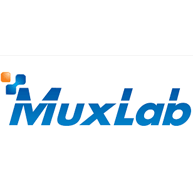 MuxLab is a leading designer of value-added connectivity hardware for the Pro AV, Broadcast, and CCTV markets since 1984. For over 30 years, MuxLab has been at the forefront of the advances in signal distribution and connectivity. Keeping up with emerging technology, Muxlab can provide easy-to-use and affordable solutions for transferring all forms of Audio/Video, Broadcast, and CCTV signals.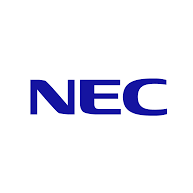 NEC is a world-known manufacturer of a wide range of IT and audiovisual products. It supplies information displays, promotional displays, projection mapping at events and theme parks, to even safety applications. Crisp high-quality displays from NEC Display Solutions have won the trust and high reputation of customers in more than 120 countries and regions around the world. As a "Global Display Solution Provider", NEC is committed to delivering crisp image and visual solutions to meet the diverse needs of all of its customers.
Founded in 1918, Panasonic has grown to become one of the largest Japanese electronics producers. It comprises four major businesses including consumer electronics, housing, automative and B2B business. Panasonic provides high-tech office automation and telecommunications equipment, professional audio and video systems, cold chain and related kitchen products with reliable performance.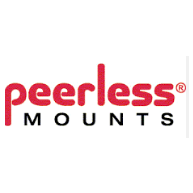 Peerless-AV is an all solutions innovator with a wide range of AV solutions and leading-edge technology to fit customers' specific needs. It is also a world-leading designer, manufacturer and distributor of support systems and accessories for electronic equipment including outdoor displays & TVs, Kiosks, Display & TV Mounts, Digital Signage, Wireless Solutions, and more.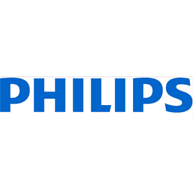 Philips is a Dutch technology company with focuses in the areas of electronics, healthcare, lighting, professional displays. It was founded in Eindhoven in 1891, and now it is one of the largest electronics companies in the world. It covers digital signage, hospitality TV, healthcare TV, monitors, clinical review monitors that tailor customers' needs at different time.
Polycom helps organizations unleash the power of human collaboration. Polycom and its global partners provide flexible collaboration solutions for any environment that deliver the best user experience, the broadest multi-vendor interoperability and unmatched investment protection. More than 400,000 companies and institutions worldwide defy distance with secure video, voice and content solutions from Polycom to increase productivity, speed time to market, provide better customer service, expand education and save lives.
Founded nearly five decades ago, QSC, LLC, is a globally recognized leader in the design and manufacture of professional audio/video system solutions. With power amplification, loudspeaker, digital signal processing (DSP) and digital mixer engineering resources all located under one roof, QSC uniquely leverages these technologies to deliver products and systems that far outperform the sum of their parts – providing compelling solutions for professional installed, portable, production and cinema sound customers worldwide.
Revolabs is a wholly-owned subsidiary of Yamaha Corporation, one of the world's most respected names in audio. Revolabs delivers better communication in the world of business with professional microphone systems and conference phones for telephony and unified communications. Revolabs' ability to produce superior sound in large, complex spaces inspires a full portfolio of conferencing solutions that enable the most reliable and natural conversation in every meeting space. Revolabs offers the most flexible and uniform set of solutions to accommodate the needs of the entire business.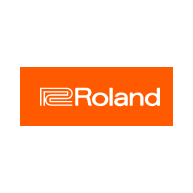 Established in Osaka, Japan in 1972, Roland offers a broad line-up of products including various electronic musical instruments and professional audio/video equipment and computer music instruments.
Throughout the years, Roland has been introducing revolutionary products to the world of music, such as Japan's first synthesizer and the world's first guitar synthesizer. Roland's pro-audio equipment, such as digital mixing systems and hard disk recorders are used by big-name artists and highly acclaimed in the professional audio world.
Through innovative, reliable products and services, Samsung is taking the world in imaginative new directions in consumer electronics. Its full spectrum of products covers mobile devices, TV & AV equipment, home appliances, computers, printers, monitors. Samsung provides consumers with world-class technology with unlimited creativity and wide applications of Samsung's products to everyday lives.
S.A.S. Electric Co. Ltd. is appointed by Sharp Corporation as the distributors of various products under the brand name of "Sharp". S.A.S. Electric is the sole and exclusive distributor of Sharp's audio-visual products, home appliances, lifestyle electronics products, document systems, business equipment and solutions products in Hong Kong and Macau.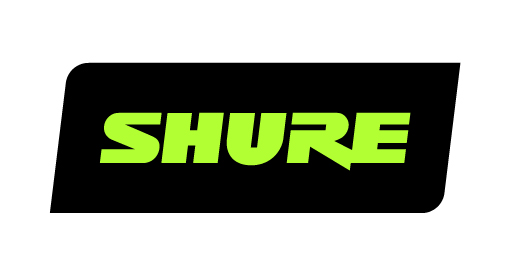 Founded in 1925, Shure Incorporated is widely acknowledged as the world's leading manufacturer of microphones and audio electronics. Shure's diverse product line includes world-class wired microphones, wireless microphone systems, conferencing and discussion systems, networked audio systems, in-ear personal monitoring systems, award-winning earphones and headphones, and top-rated phonograph cartridges.
Shure Incorporated has regional sales and marketing headquarters in Eppingen, Germany, and Hong Kong, China, with more than 30 additional manufacturing facilities and regional sales offices throughout the Americas, EMEA, and Asia.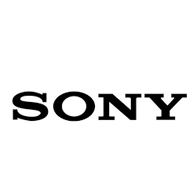 As one of the leading manufacturers in electronic products, Sony's products cover a wide range of segments: Mobile Communications, Game & Network Services, Imaging Products & Solutions, Home Entertainment & Sound, Semiconductors, Components, Pictures, Music, Financial Services, and all other businesses. Sony provides consumers with the unmatched electronic products including AV products.
For nearly 70 years, Stewart Filmscreen has been innovating and delivering the highest quality future-proof projection screens imaginable. Custom sizes and configurations are a Stewart specialty. They work closely with architects, consultants, systems designers, integrators, and end-users to produce exactly what's needed. Seamless screens up to 40' by 90' feet in size, and of different shapes such as domes, curved screens, and other custom configurations, are available.
Founded in 1934, TOA is a manufacturer of commercial and professional audio equipment and security equipment that are exported from Japan to more than 100 other countries throughout the world.
TOA is constantly improving their technological capabilities in areas such as acoustics, graphics and networks, and developing innovative products in order to provide customers with the ultimate in good sound and peace of mind to help make their lives more comfortable.
Vtron Group Co., Ltd. was established in 2002 to provide the world-class control room and video wall collaboration total solutions. Vtron's comprehensive video wall solutions include video wall display cubes, narrow bezel LCD panels and indoor LED displays, video wall processors and Visualization Interactive System (VIS) for barrier-free collaboration. Today, over 12,000 projects are installed with VTRON's systems in over 50 countries across Asia Pacific, the Middle East and Africa and Europe.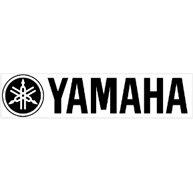 Established in 1887, Yamaha Pro Audio is known as a provider of innovative, top-quality solutions for the sound industry. The Yamaha lineup includes a number of world-standard mixing consoles, signal processors incorporating industry-leading DSP technology, power amplifiers based on energy-efficient drive technology, and an extensive range of speakers suitable for everything from live sound to commercial installations.